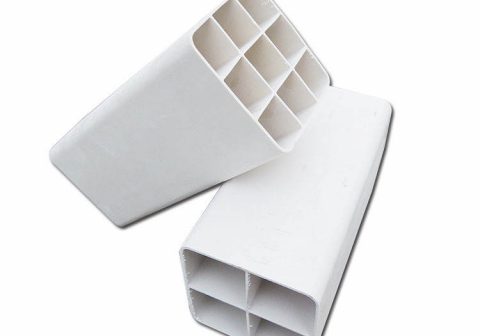 PVC Porous Grid Electric Square Pipe
| | |
| --- | --- |
| Color | White |
| Size | Customized |
| Material | PVC |
| Specifications | Nine holes |
| Wall thickness (mm) | Outer wall 2.2/ inner wall 1.2 |
| Application | Electric power communication |
| Specifications | Circular |
Characteristics of PVC Porous Grid Electric Square Pipe
● Good corrosion resistance and good insulation of cables.
● Force uniform, threading is easy and convenient.
● Tight arrangement of each hole to improve the utilization rate of communication hole.
● One tube is porous, the construction is convenient and quick, the project cost is low.
● Product integration structure, high strength and long service life.
● The applicable temperature range is large (+80-40℃), which can be used in both tropical and cold regions.
Item

Specification

Inner wall thickness (mm)

Outer wall thickness (mm)

Hole size

9 Hole
Square Pipe

9-33/107
9-28/92

1.8
1.6

2.2
2.0

33
28

4 Hole
Square Pipe

4-50/107
4-42/92
4-28/62

2.6
2.0
1.6

3.2
2.8
2.0

50
42
28

5 Hole
Square Pipe

5-33/107
5-28/92

1.8
1.6

2.2
2.0

33(50)
28(42)

6 Hole
Square Pipe

6-33/107
6-28/92

1.8
1.6

2.2
2.0

33
28

1 Hole
Square Pipe

1-86/92

0

2.8

86
DO ✔:
Keep the pipes and fittings away from sharp objects, heat sources, and toxic and corrosive materials. Before you need to use pipes
and fittings, keep the protective packaging intact. Prevent dust or other materials from entering the pipe. Untie the pipe and
allow it to heat up in the sun before burial.

DON"T ❌:
Throw pipe from delivery vehicles. Place pipeand fittings incontact withlubricating oil,gasoline,solvents,or other aggressive
materials. Heat pipe with an open flame.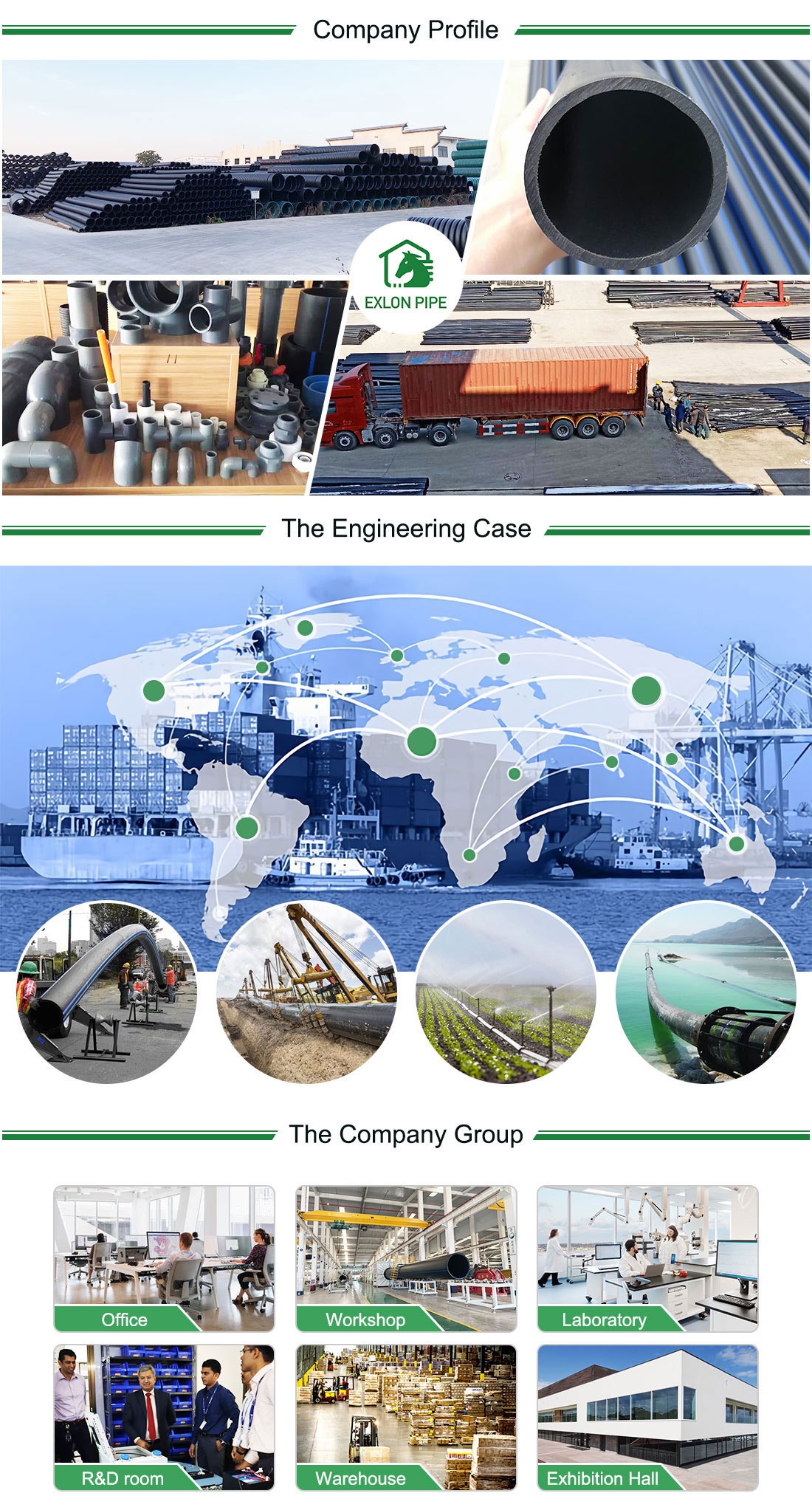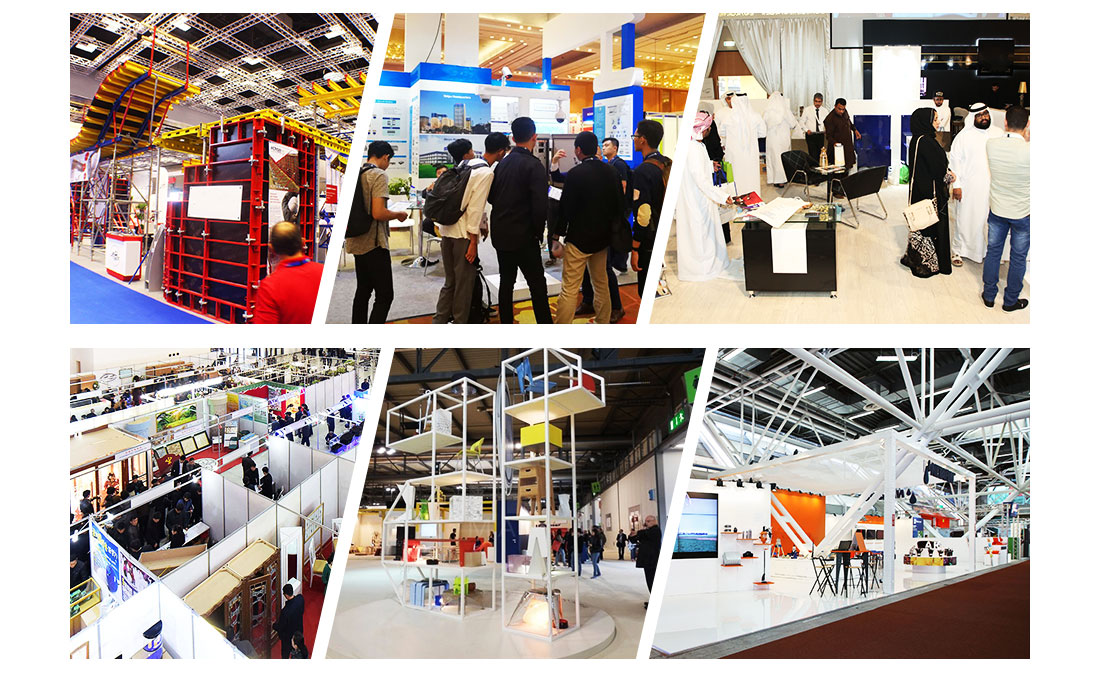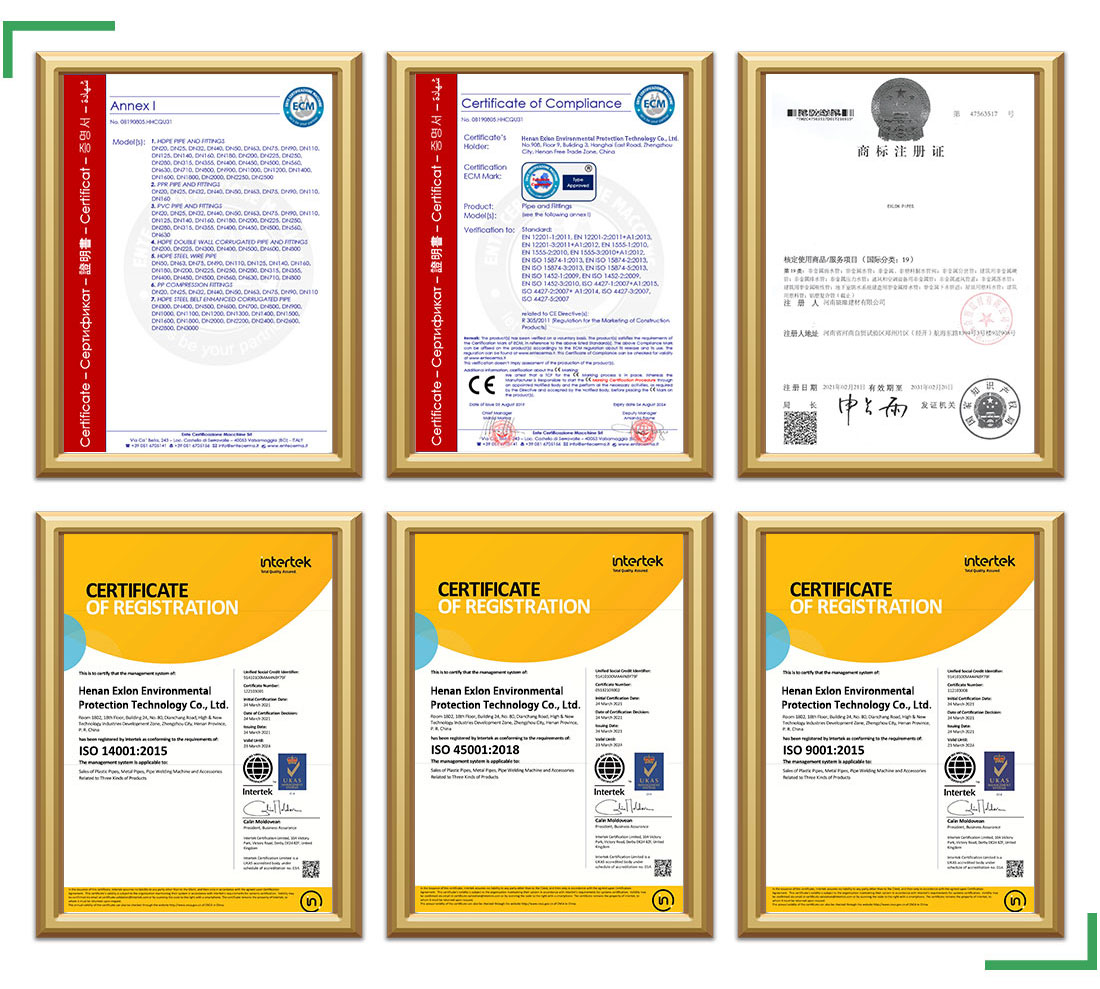 Q: What is your MOQ?
A: As customer's request.
Q: Why choose us?
A: We are a professional and leader of HDPE pipe factory, we offer pipeline system one stop services with competitive price and fast delivery time, and we insure our quality is the second to none.
Q: How to buy the product?
A: Contact with us by email or by Trade Manager, and inform us which product and quantity that you need, we will contact you immediately.More specify the information that you provided more faster and easier you will get the quotation.
Q: Can I make my own design and logo on the product?
A: Yes, we do OEM. Welcome partner from globally, we can make your product in China.
Q: Do you havecustomized pipe and fittings?
A: We can make any plastic pipe and fittings according customer drawings.
Q: What's the payment term?
A: Order amount <=1,000USD, 100% in advance.
Order amount>=1,000USD, 30% T/T in advance, balance before shipment.
Order amount>20,000USD, 30% T/T in advance, balance L/C at sight acceptable.
Order amount>100,000USD, 100% L/C at sight acceptable.
IF YOU ANY QUESTION,PLEASE CONTACT ME