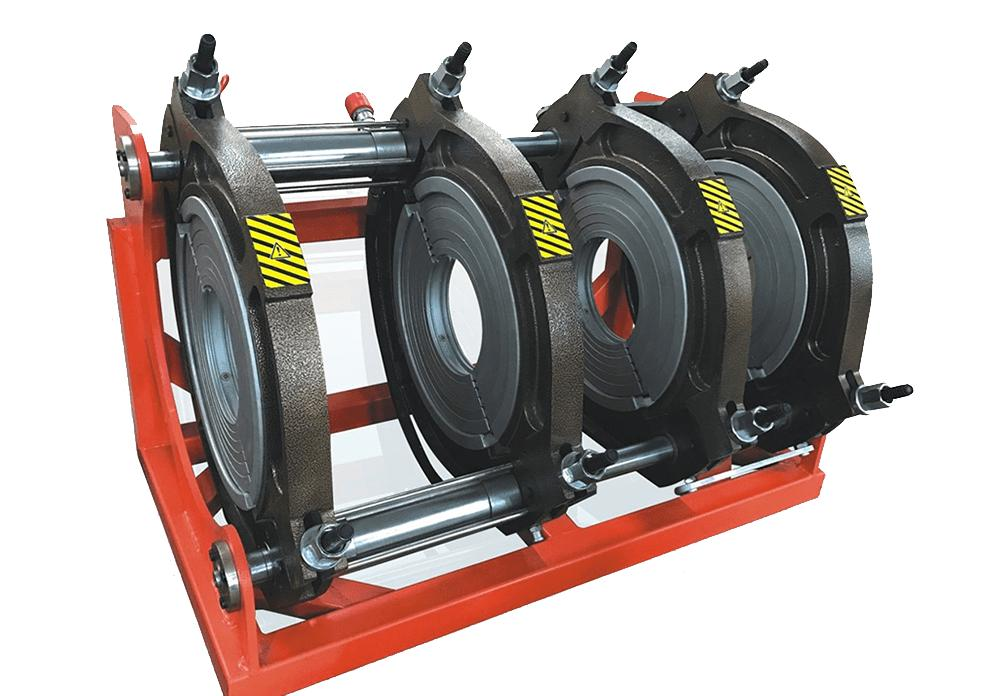 Welding Equipment Products
Product:Butt Fusion Welder / Manual Butt Fusion Welder / Semi-automatic Hydraulic Welding Machine, etc.
Application area: PE, PPR, PPC, PVDF
Welding range: 20mm to 1600mm
Target customer: Pipe manufacturers, gas and water companies,professional construction companies, etc.
Socket hot-melt welding machine:
The heat of the heating plate is transferred to the upper and lower plastic heating parts by the electric heating method. The heating power and mold size can be set according to the size of different plastic parts to realize the welding of a variety of plastic parts.
PE butt welding machine:
A special equipment for realizing hot-melt welding of plastic materials. This equipment is suitable for pipes made of PE, PP, PVDF and other thermoplastic pipes and fittings. Good stability and independent temperature control system.
Electrofusion welding machine:
Electrofusion welding machine is also called electrothermal welding machine. It has a timed alternating current with a constant billet and constant current, which can be used for electrofusion welding of PE pipes (steel wire skeleton pipes).
DO ✔:
Keep the pipes and fittings away from sharp objects, heat sources, and toxic and corrosive materials. Before you need to use pipes
and fittings, keep the protective packaging intact. Prevent dust or other materials from entering the pipe. Untie the pipe and
allow it to heat up in the sun before burial.

DON"T ❌:
Throw pipe from delivery vehicles. Place pipeand fittings incontact withlubricating oil,gasoline,solvents,or other aggressive
materials. Heat pipe with an open flame.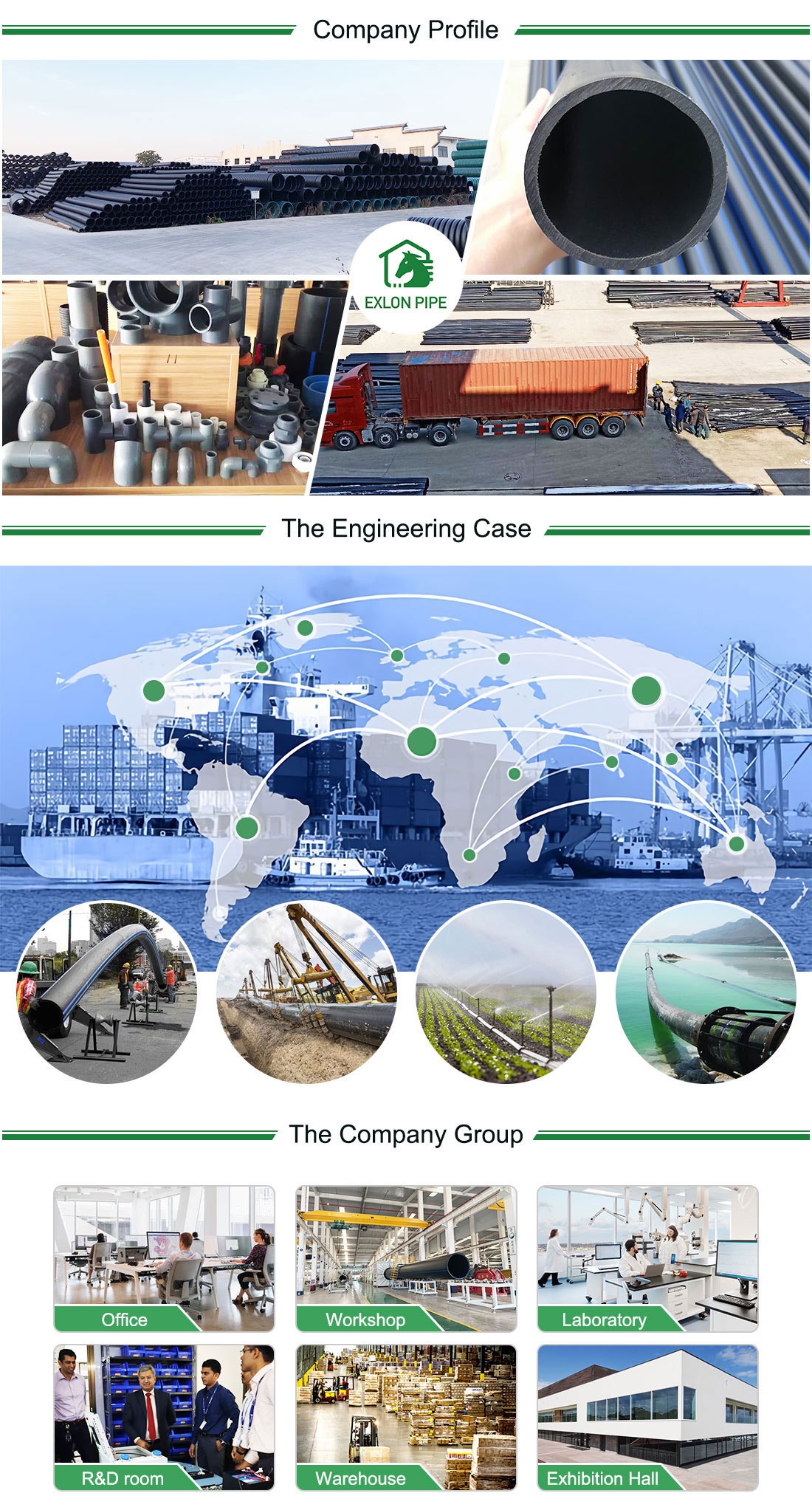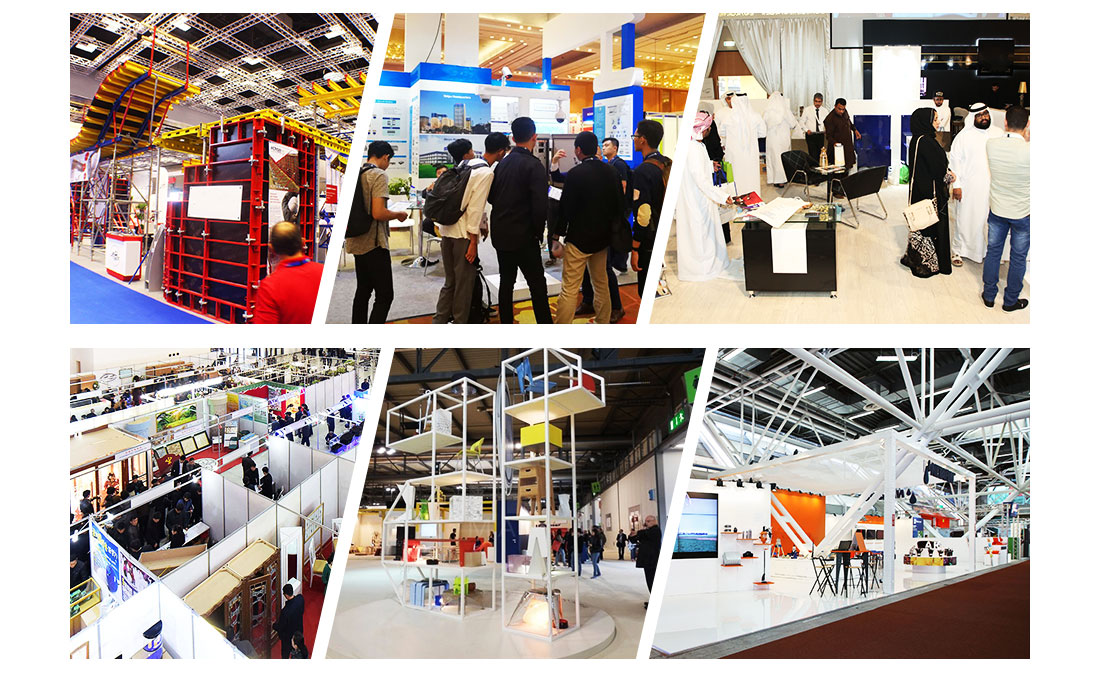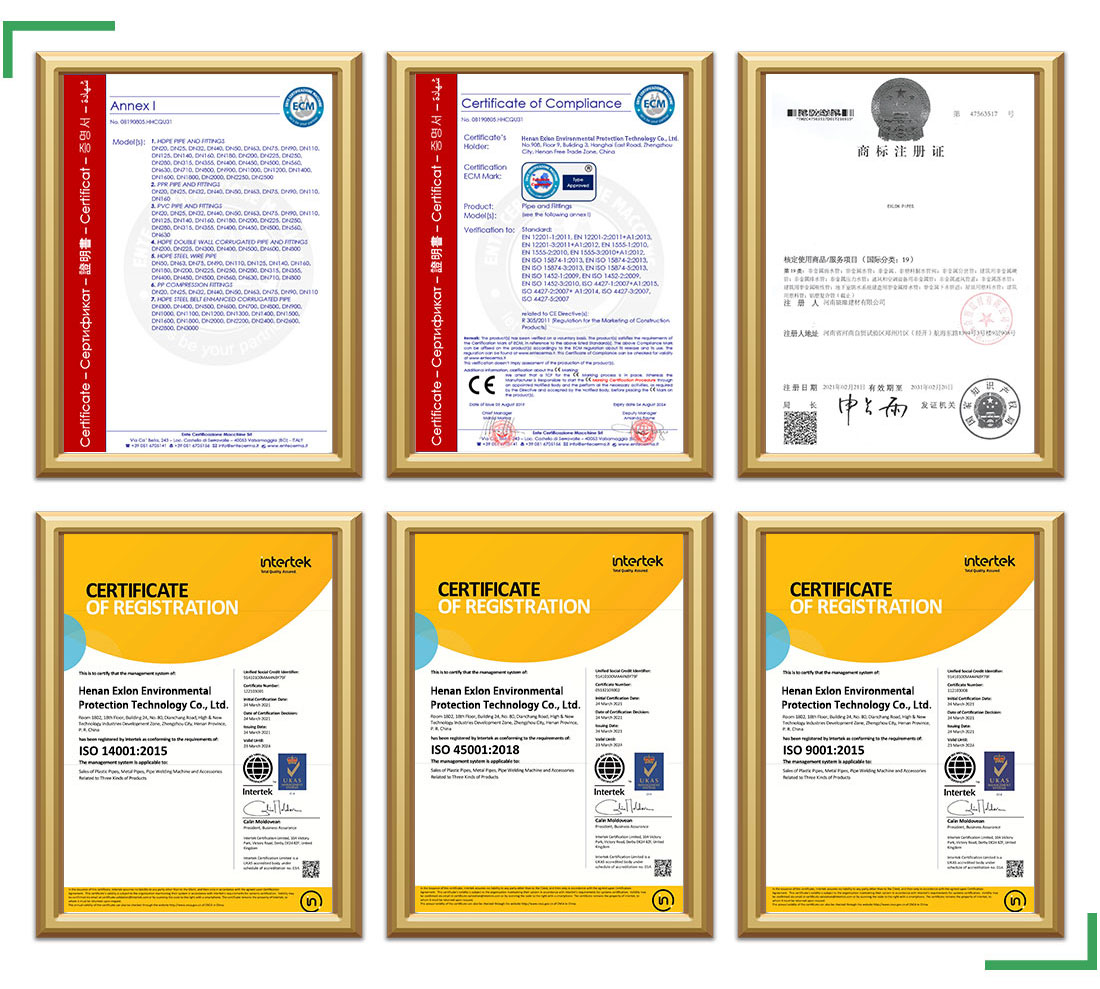 Q: What is your MOQ?
A: As customer's request.
Q: Why choose us?
A: We are a professional and leader of HDPE pipe factory, we offer pipeline system one stop services with competitive price and fast delivery time, and we insure our quality is the second to none.
Q: How to buy the product?
A: Contact with us by email or by Trade Manager, and inform us which product and quantity that you need, we will contact you immediately.More specify the information that you provided more faster and easier you will get the quotation.
Q: Can I make my own design and logo on the product?
A: Yes, we do OEM. Welcome partner from globally, we can make your product in China.
Q: Do you havecustomized pipe and fittings?
A: We can make any plastic pipe and fittings according customer drawings.
Q: What's the payment term?
A: Order amount <=1,000USD, 100% in advance.
Order amount>=1,000USD, 30% T/T in advance, balance before shipment.
Order amount>20,000USD, 30% T/T in advance, balance L/C at sight acceptable.
Order amount>100,000USD, 100% L/C at sight acceptable.
IF YOU ANY QUESTION,PLEASE CONTACT ME