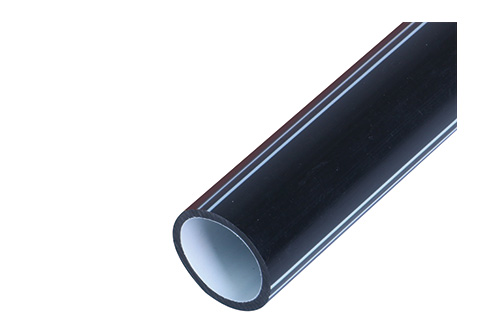 Product: HDPE silicon-core pipe
Material: HDPE
Color: Black,red,blue,yellow,green,purple
Application: Cable protection
Certification: ISO CE IAF 
operating temperature range: -60℃~60℃
Standard: JG/T 496-2004
HDPE silicon-core pipes are specially designed to be communication optical(electric) cable protection tubing.The silicon core pipe is produced and shaped through an extruding synchronization with the silicon core material and a low friction coefficient inside the HDPE pipe .Because of that ,the HDPE silicon-core pipe provides excellent covenience for cable laying due to the durability and low friction coefficient inside the lubricating solid tunnel.It is among the most advanced methods for optical cable protection in the world today.
Specification

OD (mm)

ID (mm)

Tickness (mm)

length (m)

Elasticity

32/26

32

26

2.5

1000, 2000, 3000

Before coiling

After coiling

34/28

34

28

3

1000, 2000, 3000

≤2

≤3

40/33

40

33

3.5

1000, 2000, 3000

≤2

≤3

46/38

46

38

4

1000, 1500

≤2.5

≤3.5

50/42

50

42

4

1000, 1500

≤3

≤5

60/50

60

50

5

1000, 1500

≤3

≤5
Optical communication network system of highway, railway,etc.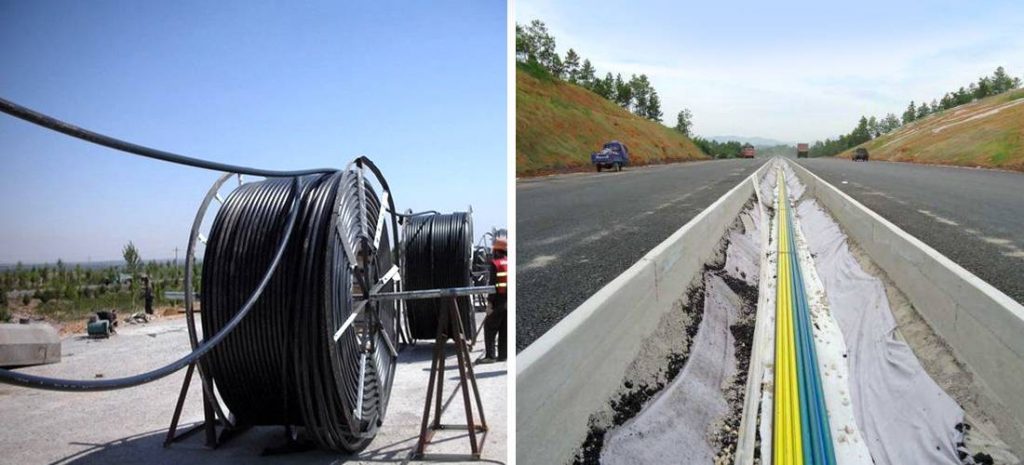 1. With Silicone solid lubricant in inner wall,which be widely used in optical communication network system of highway, railway,etc.
2. Adopt the mode of multi-machine co-extrusion, silicon core layer is synchronizely embedded in the pipe. It is lubricated and will not be stripped forever.
3. Low friction coefficient of the inner wall . Optical cable (electric cable) can be repeatedly extracted and tensioned in the pipe. By using cable blowing machine, one time blowing length can be 1000 to 2000 meter under normal conditions.
4. Waterproof, damp-proof, can avoid the damage by rodent animals.
5. With great ring stiffness and toughness.  its bending radius should not be less than 10 times of the external diameter of the pipe.
6. Aging-resistant, anticorrosion of chemicals, with 50 years service life.
7. Good weather resistant ability, and its suitable temperature scope is from -40°C to 100°C.
8. Convenient in construction. This will save time and the project cost less than 70% of the PVC electronical pipe.
DO ✔:
Keep the pipes and fittings away from sharp objects, heat sources, and toxic and corrosive materials. Before you need to use pipes
and fittings, keep the protective packaging intact. Prevent dust or other materials from entering the pipe. Untie the pipe and
allow it to heat up in the sun before burial.

DON"T ❌:
Throw pipe from delivery vehicles. Place pipeand fittings incontact withlubricating oil,gasoline,solvents,or other aggressive
materials. Heat pipe with an open flame.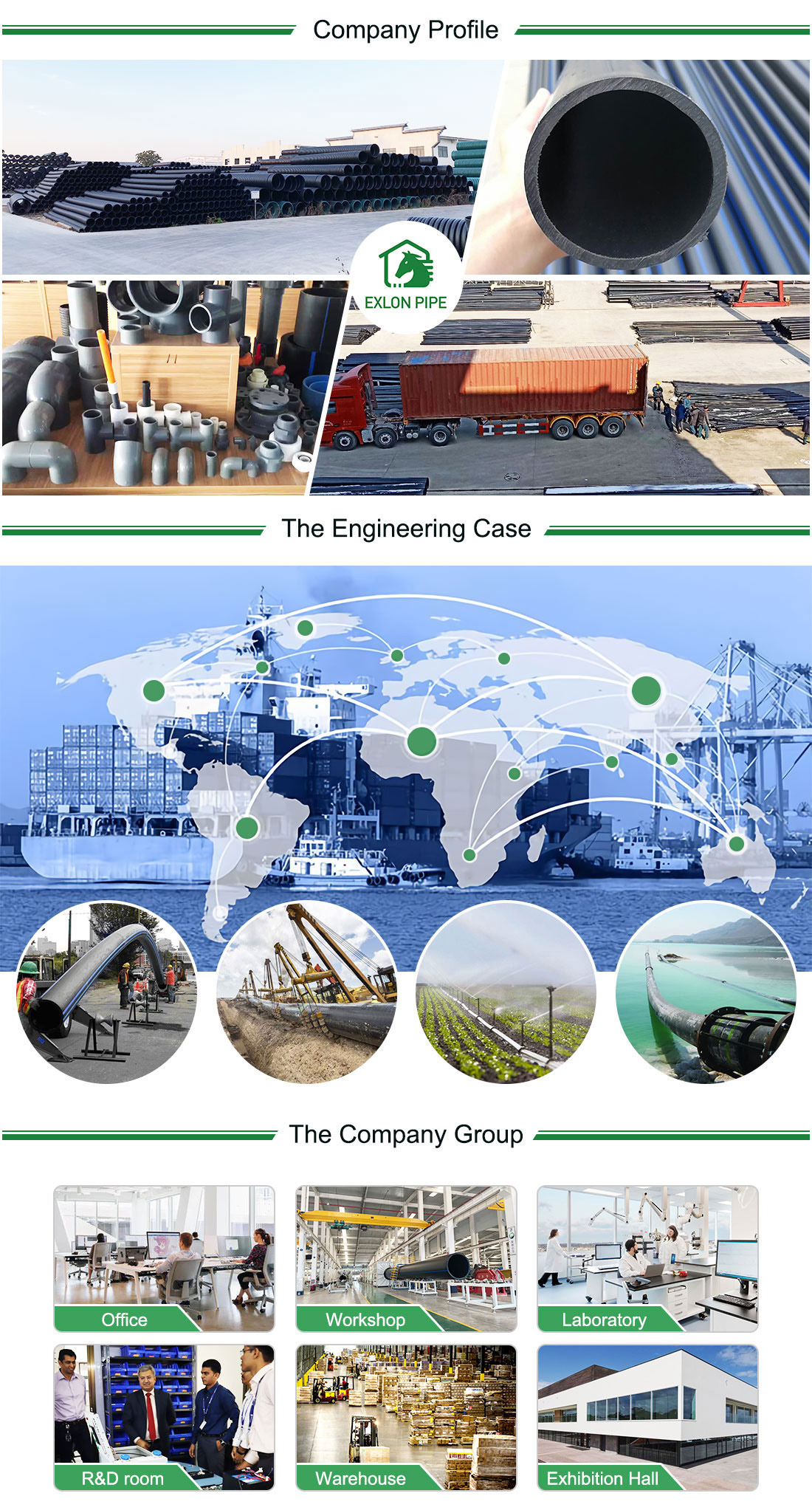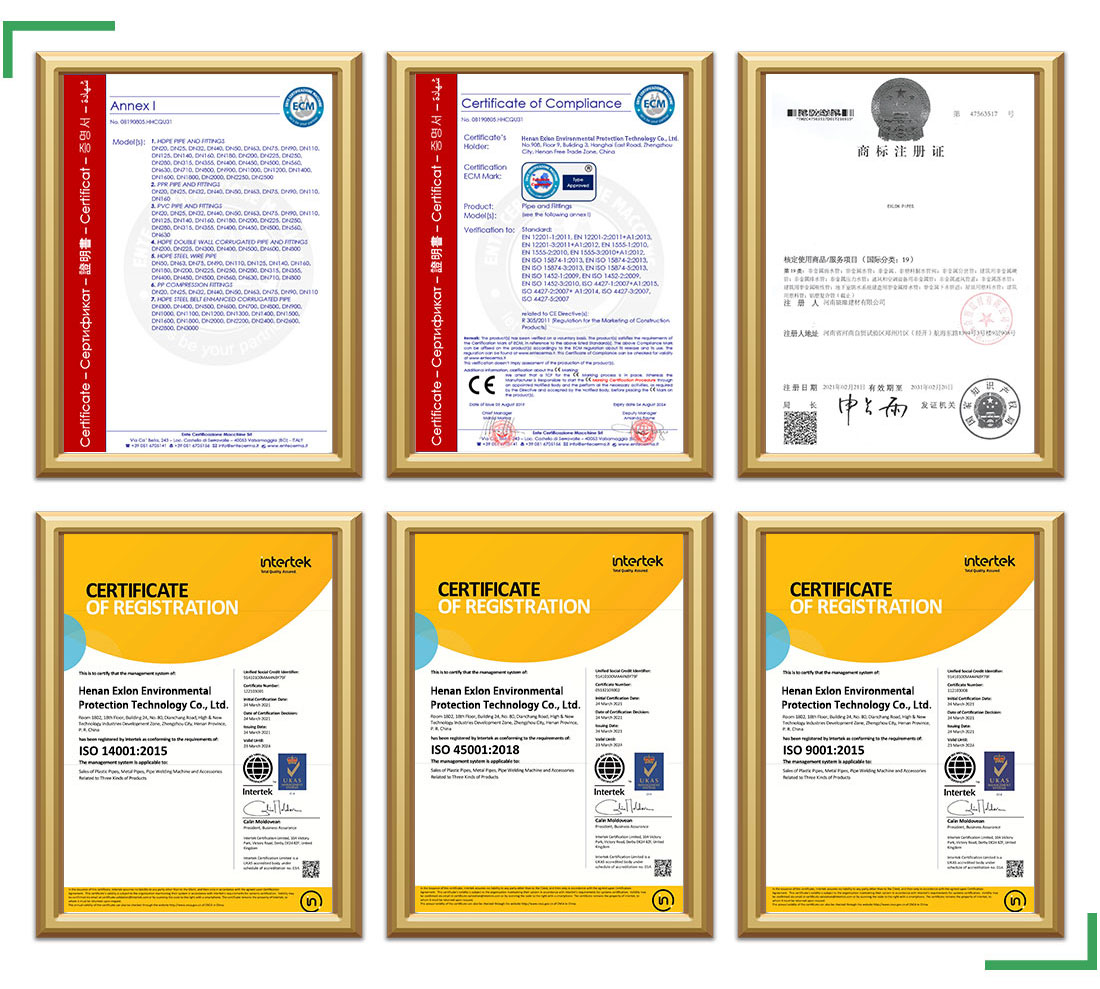 Q: What is your MOQ?
A: As customer's request.
Q: Why choose us?
A: We are a professional and leader of HDPE pipe factory, we offer pipeline system one stop services with competitive price and fast delivery time, and we insure our quality is the second to none.
Q: How to buy the product?
A: Contact with us by email or by Trade Manager, and inform us which product and quantity that you need, we will contact you immediately.More specify the information that you provided more faster and easier you will get the quotation.
Q: Can I make my own design and logo on the product?
A: Yes, we do OEM. Welcome partner from globally, we can make your product in China.
Q: Do you havecustomized pipe and fittings?
A: We can make any plastic pipe and fittings according customer drawings.
Q: What's the payment term?
A: Order amount <=1,000USD, 100% in advance.
Order amount>=1,000USD, 30% T/T in advance, balance before shipment.
Order amount>20,000USD, 30% T/T in advance, balance L/C at sight acceptable.
Order amount>100,000USD, 100% L/C at sight acceptable.
IF YOU ANY QUESTION,PLEASE CONTACT ME