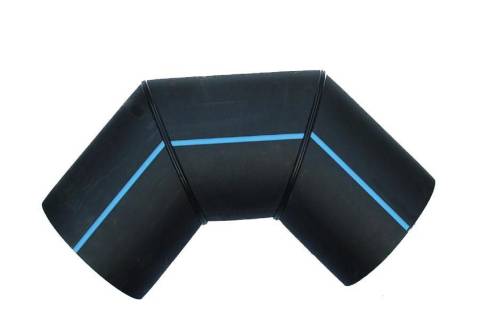 HDPE Segmented Pipe Fittings
Specification: OD90mm-OD2000mm
Pressure: 0.6Mpa-1.6Mpa
Standard: GB/T13663-2000, ISO4427-1:2007
Material: PE, Polyethylene
Color: Black
HDPE welded pipe fittings are made of high quality HDPE pipe extruded by plastic extruder at one time, and are produced by advanced PE multi-angle pipe fittings welding machine.Its scientific design, beautiful outlook and perfectly inherited the excellent performance of pipe fittings, so it is widely used in various specific pipeline workplaces.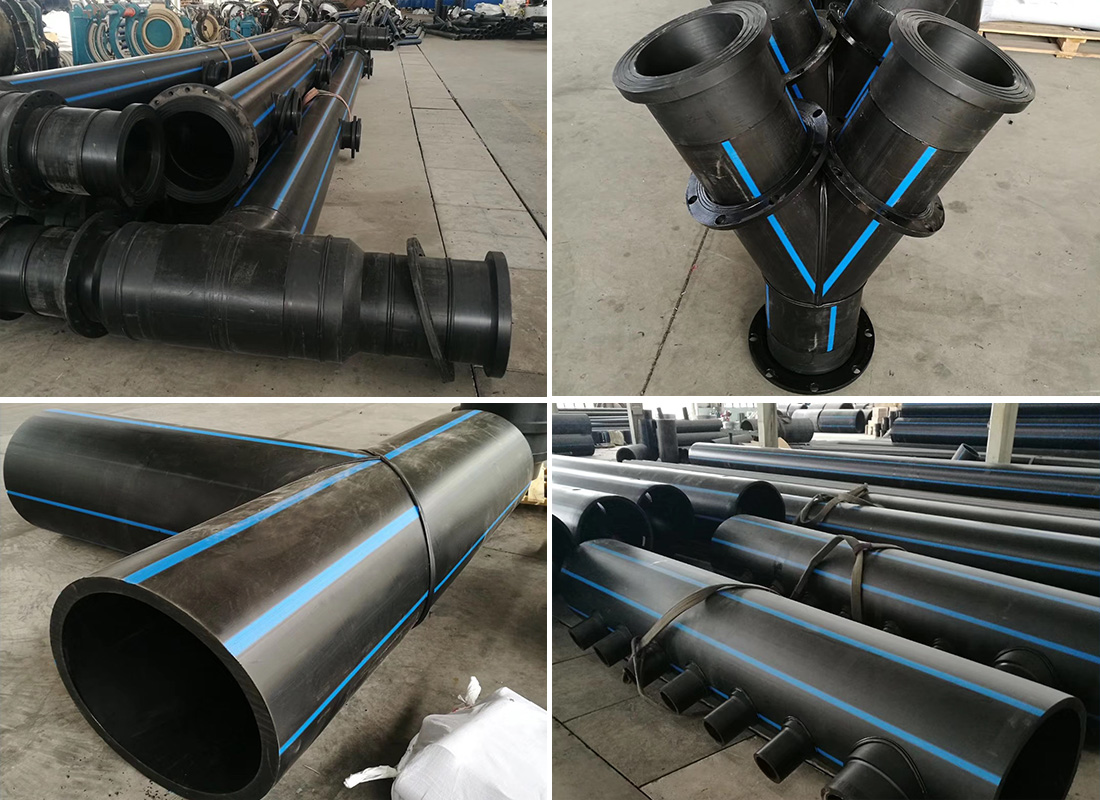 1.Customization support
Due to the flexibility of its design and production, it can be specially designed according to the actual needs , and produce customized products corresponding to structures and angles.
2.Production diversification
Welded HDPE pipe fittings include large-diameter equal diameter (reducing) tee, cross, elbow, etc., And non-standard HDPE pipe fittings (such as elbows of various angles 22.5°,135°,15°) can be processed according to the needs of users to meet the construction requirements of different customers.
Excellent performance
It has good ability of weld, environmental strain resistance and rapid stress cracking resistance. Under rated temperature and pressure, it can be used safely for more than 50 years. Except for a few strong oxidants, it can resist the corrosion of various chemical media without electrochemical corrosion. It has strong wear resistance, non-toxic material, no scaling, no bacteria, high recyclability, and better avoids the secondary pollution of pipes.
Our HDPE pipe for water and sewer is manufactured for excellent performance and a long life expectancy.
1. Its butt-fused joints eliminate potential leak points, common at 10 to 20 feet with ductile iron pipe, for a zero leak rate.
2. Highly resistant to corrosion and weather, recent studies conclude it will last at least 50 years.
3. Its light weight and flexibility make it easy to install, eliminate the need for fittings required with directional changes, and make it highly suitable for use in earthquake prone areas.
4. Its high-strength walls give it the highest PE pressure rating, outstanding resistance to SCG and increased resistance to rapid crack propagation.
5. The increased working stress rating of high-performance PE resin material makes it a superior choice over steel or ductile iron pipe, especially for the large diameter pipe sizes.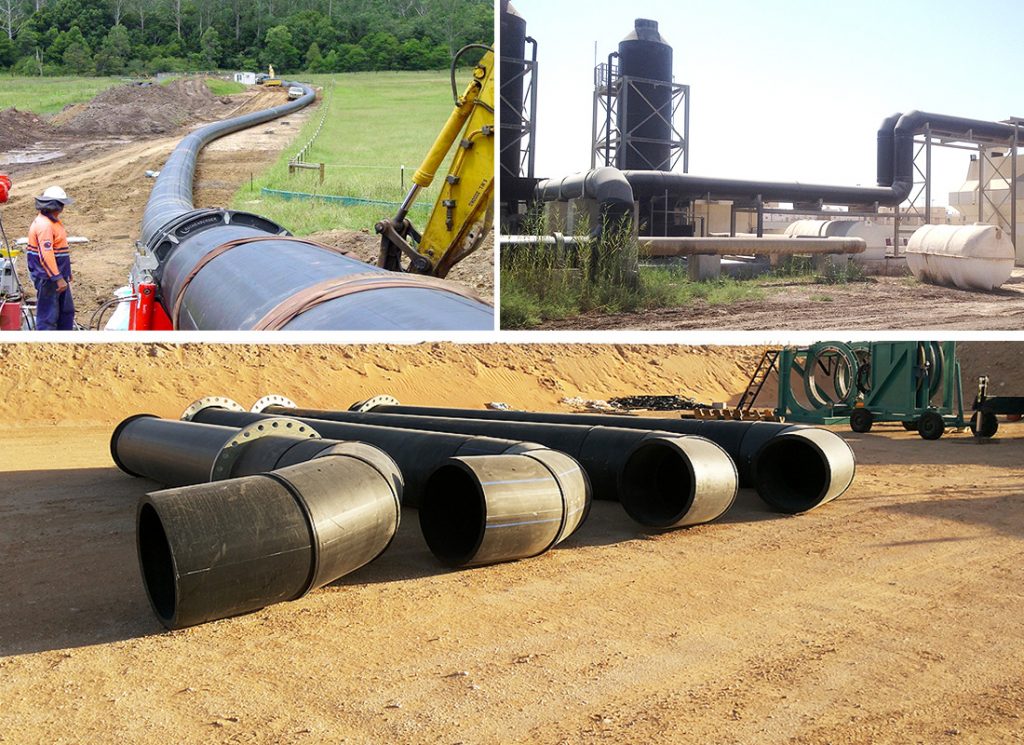 DO ✔:
Keep the pipes and fittings away from sharp objects, heat sources, and toxic and corrosive materials. Before you need to use pipes
and fittings, keep the protective packaging intact. Prevent dust or other materials from entering the pipe. Untie the pipe and
allow it to heat up in the sun before burial.

DON"T ❌:
Throw pipe from delivery vehicles. Place pipeand fittings incontact withlubricating oil,gasoline,solvents,or other aggressive
materials. Heat pipe with an open flame.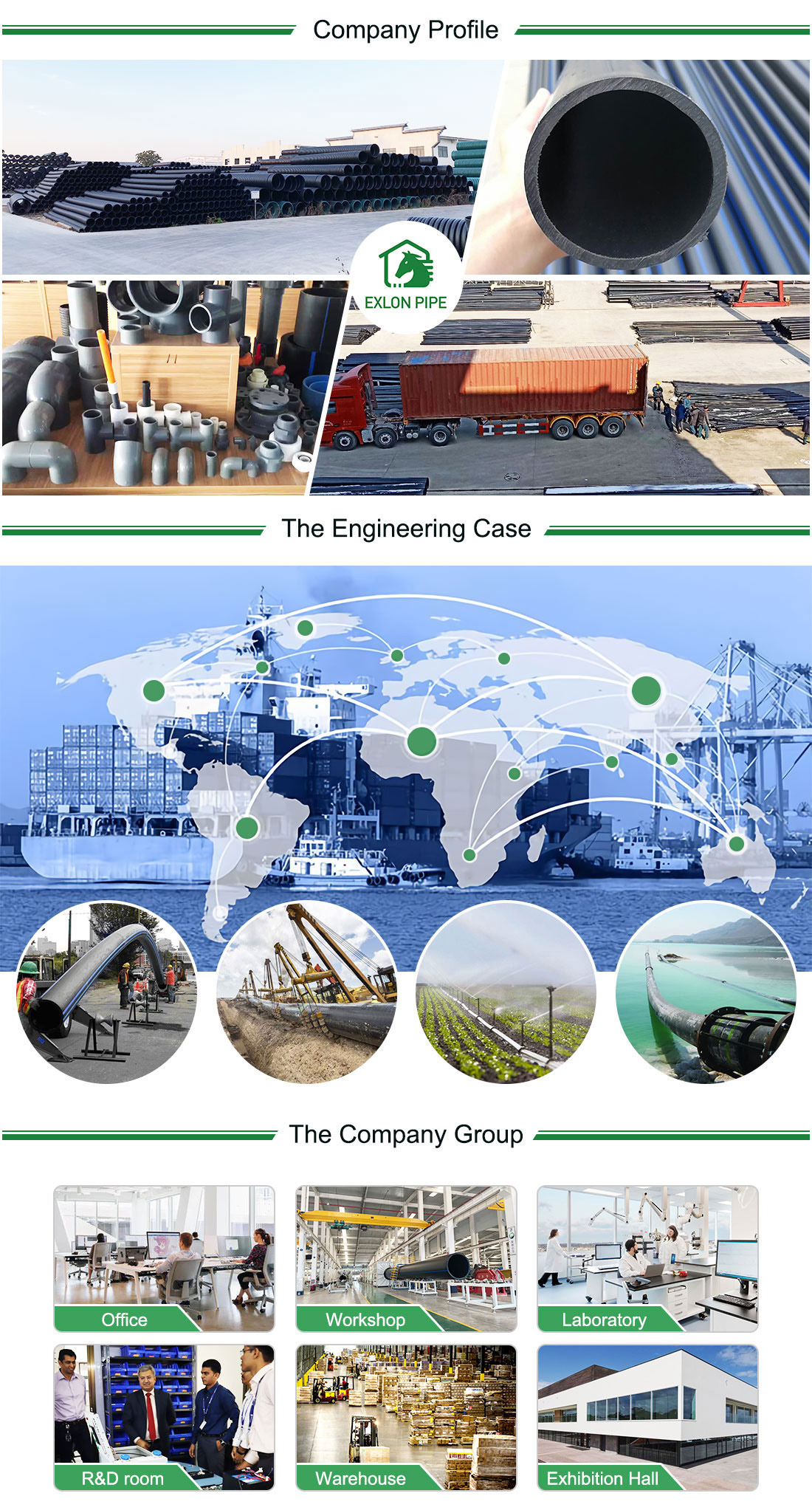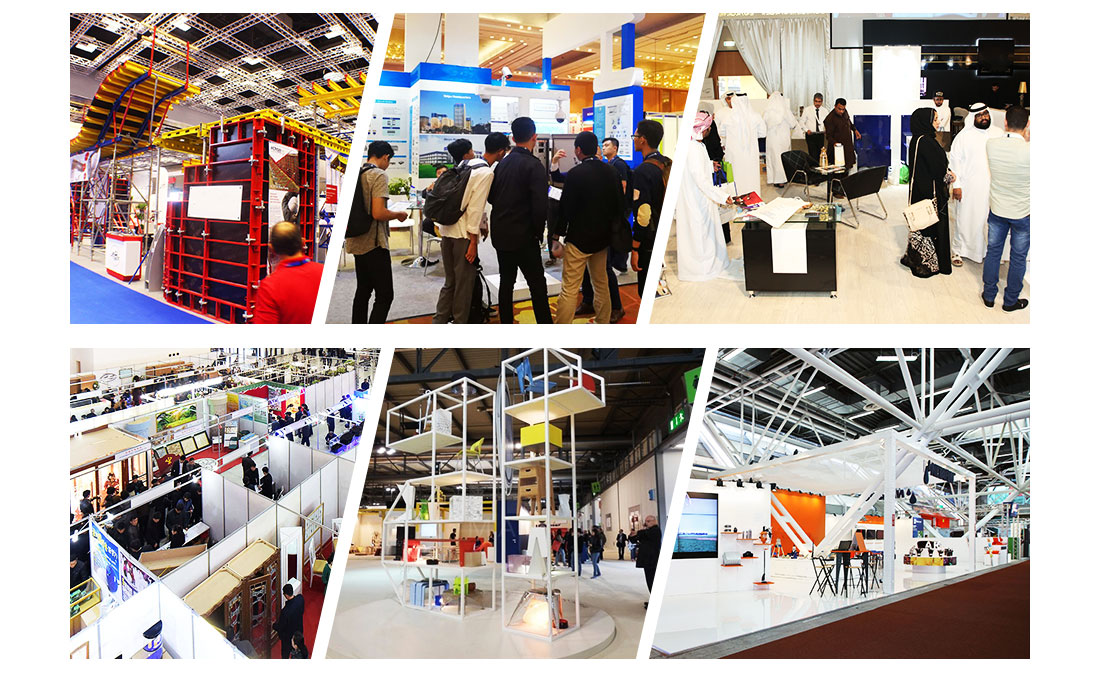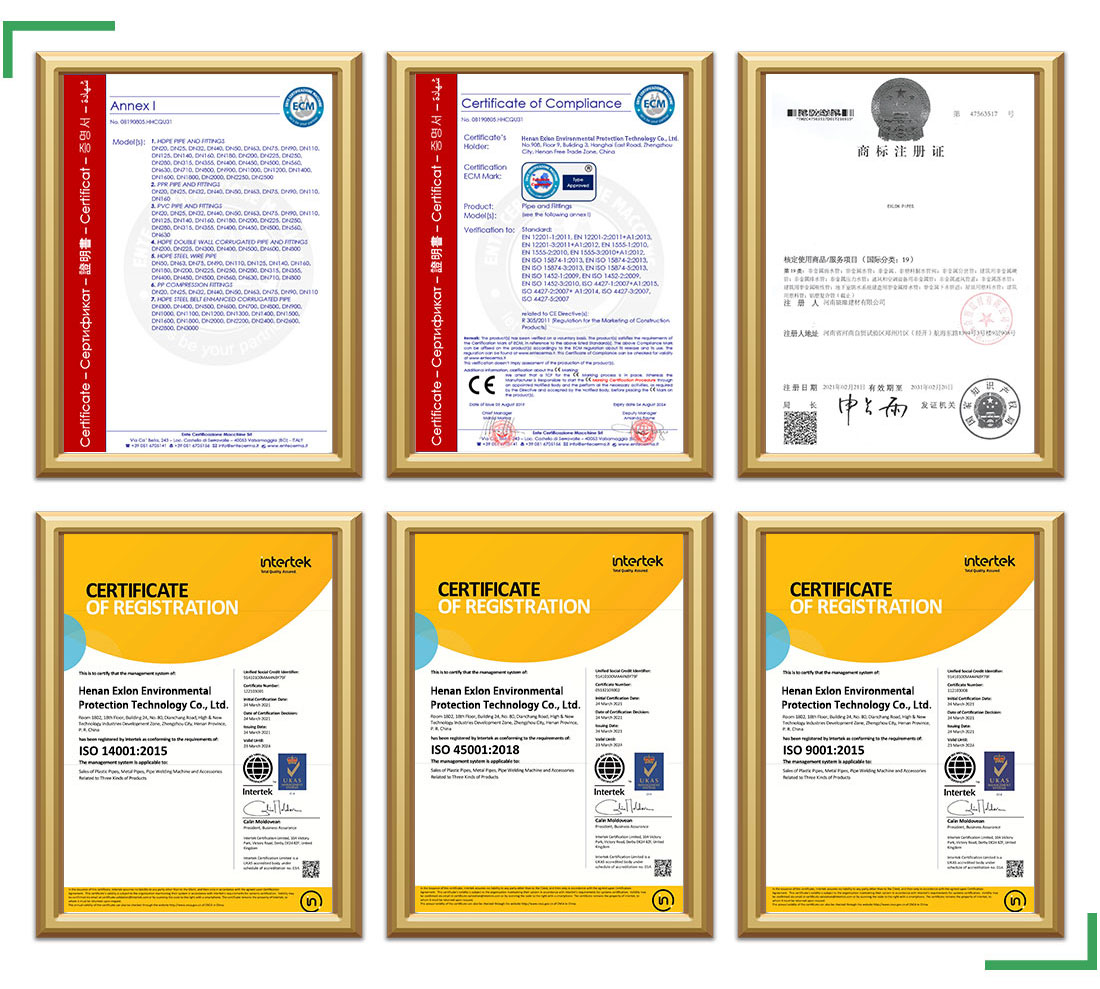 Q: What is your MOQ?
A: As customer's request.
Q: Why choose us?
A: We are a professional and leader of HDPE pipe factory, we offer pipeline system one stop services with competitive price and fast delivery time, and we insure our quality is the second to none.
Q: How to buy the product?
A: Contact with us by email or by Trade Manager, and inform us which product and quantity that you need, we will contact you immediately.More specify the information that you provided more faster and easier you will get the quotation.
Q: Can I make my own design and logo on the product?
A: Yes, we do OEM. Welcome partner from globally, we can make your product in China.
Q: Do you havecustomized pipe and fittings?
A: We can make any plastic pipe and fittings according customer drawings.
Q: What's the payment term?
A: Order amount <=1,000USD, 100% in advance.
Order amount>=1,000USD, 30% T/T in advance, balance before shipment.
Order amount>20,000USD, 30% T/T in advance, balance L/C at sight acceptable.
Order amount>100,000USD, 100% L/C at sight acceptable.
IF YOU ANY QUESTION,PLEASE CONTACT ME